I've worn the Samsung Galaxy Watch 6 for 24 hours, and my worst fears have been confirmed
I had to charge it within 20 hours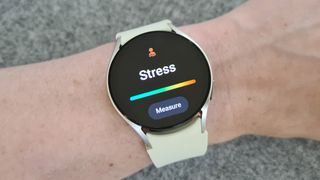 (Image credit: Future / Matt Evans)
After writing about the Watch 6 and the Watch 6 Classic all week, I headed off to Samsung's London watch party, where I was treated to some truly fantastic food (which you can see in our live blog) and duly presented with a testing unit of the 40mm Samsung Galaxy Watch 6.
After spending an hour with both the Samsung Galaxy Watch 6 and Samsung Galaxy Watch 6 Classic, I headed back to the office, where I fully charged the watch, set it up with a Samsung handset, and went about my day. My first 24 hours with the watch included around 30 minutes of set-up, during which I downloaded a few apps and synced the Samsung handset to my watch; my first wear of the handset overnight; and a 35-minute workout before heading to work the next day.
I enabled the always-on display, inputted my stats onto the Samsung Health app, downloaded a few apps including WhatsApp and Strava, and tried a few features such as the Body Composition scanner and the watch's Camera app, which uses the watch as a viewfinder for my phone's camera.
Nothing too taxing for such a powerful tool. Incidentally, the viewfinder mode is a great little gadget, an obvious choice to show off to your friends and family, and a very useful one for group shots. Neither Body Comp nor the Camera app were used long enough to elicit a significant power drain.
The Sleep tools performed as intended, with lots of interesting information gathered during the night: sleep consistency; cycles of light, deep, REM sleep; and overall sleep quality. On my way out the door, the Samsung Galaxy Watch 6 registered a 10-minute walking workout automatically on my way to the gym, but my gym workout was all indoors so I didn't use the battery-sucking GPS mode. I just selected the 'weight machines' activity profile from the standard selection on the watch and got to it.
I'm sure some of you can already see where I'm going with this. In our Samsung Galaxy Watch 5 review, we said it was a terrific little watch that was sadly lacking in battery life, and I had hoped an updated processor would improve the Watch 6's power consumption to help mitigate this problem.
In an article written this week, I said my first impression of the Samsung Galaxy Watch 6 was that it was a powerful tool, but the battery might be a concern. Sure enough, after showering and making my way into the office, I looked down at my watch and my worst fears were confirmed: I saw the little battery indicator flash '10%', just 18 hours after I charged it.
The Apple Watch and Google Pixel Watch both have short battery life, and Samsung follows suit. However, it promised 30 hours of battery life with an always-on display mode activated, and I got barely more than half that. It's a bit of a transition: my favorite watches from the likes of Fitbit and Garmin both offer at least a week of battery life with moderate use, and sometimes weeks plural.
It's not even ideal to charge at night: Samsung has really emphasized its advanced sleep tech around this watch, which means you'll need to take the watch off during your day to charge it, on a daily basis.
If you're camping, or you forget your charger on a trip, you're out of luck and your watch will be basically useless. If you're running or cycling for a long time and using the battery-sucking GPS mode, you may end up needing to charge it twice a day.
This might not be a dealbreaker for people used to the short battery life of other smartwatches, but it's disappointing nonetheless. I still think the Samsung Galaxy Watch 6 is going to prove to be a great smartwatch overall once I finish testing all the features, and I'll be turning off its always-on display to conserve battery in future. In the meantime, you can check out our first impressions of other devices announced at Samsung Unpacked, including the Samsung Galaxy Z Flip 5 and Samsung Galaxy Z Fold 5.
Sign up to receive daily breaking news, reviews, opinion, analysis, deals and more from the world of tech.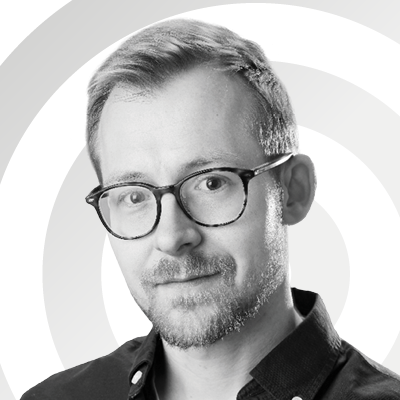 Fitness, Wellness, and Wearables Editor
Matt is TechRadar's expert on all things fitness, wellness and wearable tech. A former staffer at Men's Health, he holds a Master's Degree in journalism from Cardiff and has written for brands like Runner's World, Women's Health, Men's Fitness, LiveScience and Fit&Well on everything fitness tech, exercise, nutrition and mental wellbeing.
Matt's a keen runner, ex-kickboxer, not averse to the odd yoga flow, and insists everyone should stretch every morning. When he's not training or writing about health and fitness, he can be found reading doorstop-thick fantasy books with lots of fictional maps in them.