iPhone 15: rumored release date, price, cameras, features and more
News
Contributions from
last updated
iPhone 15 shipments could be delayed until October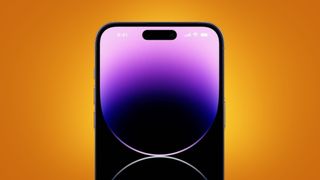 (Image credit: Future / Apple)
The iPhone 15 is just around the corner, with Apple all but certain to unveil the next generation of its best iPhones in September 2023.
Indeed, the iPhone 15, iPhone 15 Pro and iPhone 15 Pro Max rumors have been swirling ever since the iPhone 14 line launched last year, with analysts and eagle-eyed tipsters sharing consistent leaks concerning the specs, pricing and availability of all three phones.
We'd previously heard that an iPhone 15 Ultra could be arriving in place of the Pro Max iPhone this year, but that rumor has since kicked the bucket. We are, however, expecting Apple to release an iPhone 15 Plus model in 2023, taking the iPhone 15 lineup to four devices.
So, to give you an idea of what to expect from Apple's successor to the standard iPhone 14, we've put together this one-stop shop guide to all the latest news, rumors and predictions surrounding the iPhone 15, which we'll be updating with new information throughout the year.
Latest leaks (July)
Model comparison
The majority of this guide refers to the standard iPhone 15, but we're expecting Apple to unveil an iPhone 15 Pro and iPhone 15 Pro Max come September, too. Initially, we thought the latter might be called the iPhone 15 Ultra, but the latest intelligence suggest that we'll be waiting until next year for Apple's first Ultra-grade iPhone.
In the below table, you'll find all the rumored specs for the iPhone 15, iPhone 15 Pro and iPhone 15 Pro Max. If you're after more details on the latter two phones, head over to our dedicated hubs on the iPhone 15 Pro and iPhone 15 Pro Max. Apple may also unveil an iPhone 15 Plus this year, though that phone will likely offer the same specs as its standard sibling (save for battery capacity).
Swipe to scroll horizontally
| | iPhone 15 (rumored) | iPhone 15 Pro (rumored) | iPhone 15 Pro Max (rumored) |
| --- | --- | --- | --- |
| Display: | 6.1-inch OLED | 6.1-inch OLED | 6.7-inch OLED |
| Resolution: | 2532 x 1170 pixels | 1179 x 2556 pixels | 1290 x 2796 pixels |
| Refresh rate: | 60Hz | Adaptive 1-120Hz | Adaptive 1-120Hz |
| Chipset: | A16 Bionic | A17 Bionic | A17 Bionic |
| Rear cameras: | 48MP main, 12MP ultrawide | 48MP wide, 12MP ultra-wide, 12MP telephoto with 3x optical zoom | 48MP wide, 12MP ultra-wide, 12MP telephoto with 6x variable zoom |
| Front camera: | 12MP | 12MP | 12MP dual-lens |
| RAM: | 8GB | 8GB | 8GB |
| Storage: | 128GB, 256GB, 512GB, 1TB | 256GB, 512GB, 1TB | 256GB, 512GB, 1TB |
| Battery: | 3,877mAh | 3,650mAh | 4,852mAh |
iPhone 15 release date
Likely to launch in the first half of September
The shipping date will probably be a week or so later
... however, shipments could be delayed until October
The iPhone 15 release date rumors are appearing in earnest as we approach Apple's presumed September launch event, though nothing is set in stone yet.
Last year's iPhone 14 series launch event fell on September 7, with three of the four phones going on sale over a week later, on September 16 (the iPhone 14 Plus shipped later, on October 7). Apple generally picks the first or second week of September for its launches, and usually opts for a Tuesday, though occasionally goes for a Wednesday event.
In 2023, that means September 5 or 12 are quite likely launch days for the iPhone 15 (both are Tuesdays), though September 6 and 13 are possibilities, too. As with the iPhone 14, the iPhone 15 will probably begin shipping just over a week later its official launch.
That said, Bank of America analyst Wamsi Mohan – who correctly predicted that the iPhone 12 would be delayed in 2020 – has suggested that the iPhone 15 line could be delayed until late October, owing to production hiccups regarding iPhone 15 Pro and Pro Max displays.
We'd take this rumor with a pinch of salt for now, since Apple will surely want to avoid having to take such action – for starters, delaying the iPhone 15 line would seriously scramble the company's Q3 financials (an October release would come in Q4). But we expect other supply chain sources to weigh on in the matter soon.
iPhone 15 price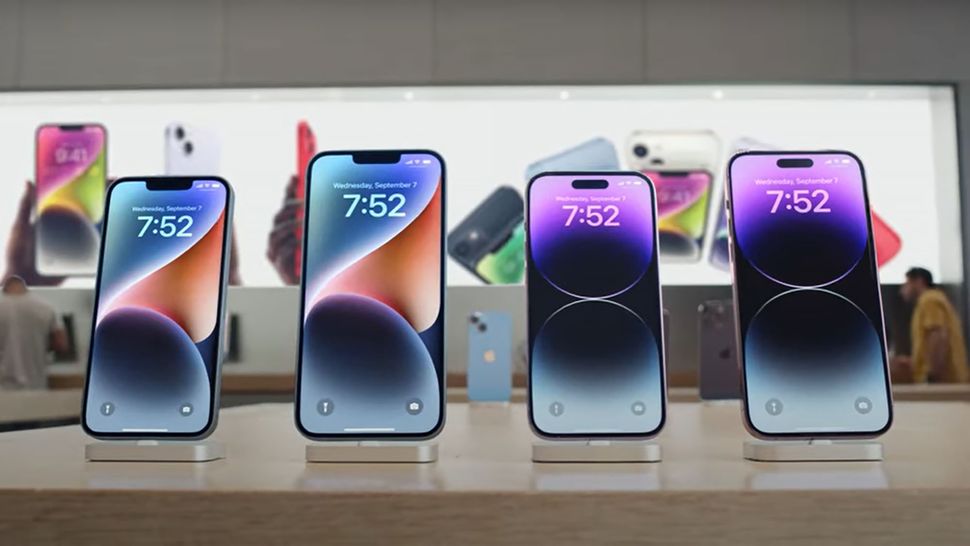 Price expected to be higher than the iPhone 15 across the globe
Naturally, we don't yet know the price of the iPhone 15, but we can make an educated guess at the figure using a combination of rumors and the launch prices of the iPhone 14:
128GB: $799 / £849 / AU$1,339
256GB: $899 / £959 / AU$1,579
512GB: $1,099 / £1,179 / AU$1,899
Initially, we expected the iPhone 15 to match the iPhone 14 for price, with a starting price of $799 / £849 / AU$1,339 looking likely. Recently, however, analysts have predicted that the iPhone 15 will cost more than the iPhone 14, owing to increased production costs on Apple's part.
If accurate, a series-wide price increase for the iPhone 15 line would mark the first of its kind in the US since 2017. International markets have seen price increases as recently as last year's iPhone 14 line.
Apple may also opt to forgo the 128GB storage option with the iPhone 15 this year, as other manufacturers – including Samsung and Oppo – have done with their respective 2023 flagships. However, we suspect that the company will take this decision for its next Pro models, exclusively.
iPhone 15 colors
Going by rumors and previous iPhone models, Apple will likely offer five iPhone 15 colors at launch. We've heard much talk about a green iPhone 15 and a pink iPhone 15, but any of the six shades listed below could make the cut:
Cyan / Green
Light blue
Pink
Midnight
Starlight
Product (RED)
The iPhone 15 Pro and the iPhone 15 Pro Max will most likely be offered in a different selection of shades to the iPhone 15, but in the same colors as each other. We're expecting four different color options in total:
Dark red
Silver
Gold
Graphite, Space Gray, or Space Black
iPhone 15 design
All four models could get iPhone 11-style curved edges
iPhone 15 rumored to feature textured matte glass rear panel
USB-C charging ports expected
Rumors surrounding the iPhone 15 design are particularly interesting, not least because they hint at some noticeable differences between Apple's next vanilla iPhone and the base iPhone 14.
Chief among the design rumors is the suggestion that all four iPhone 15 models are going to get slightly curved edges, meaning the iPhone 15 could look more like the iPhone 11 (where the iPhone 14 rocks a straight-sided aesthetic akin to the iPhone 12 and iPhone 13).
The iPhone 15 and iPhone 15 Plus are apparently getting a new camera bump, too, which is a rumor that's been further corroborated by unofficial iPhone 15 renders based on case specifications (obtained by 9to5Mac).
Another iPhone 14 Pro-level design feature could also be making its way onto Apple's next standard iPhone. According to the same Weibo user who correctly leaked the existence of the yellow iPhone 14, the standard iPhone 15 will ship with an iPhone 14 Pro-style textured matte glass rear panel, instead of the traditional glossy rear panel used by its predecessor.
On the port front, the iPhone 15 is expected to get a USB-C charging port instead of the iPhone 14's Lightning port (which has remained a fixture of every iPhone since the iPhone 5). The EU has told Apple that it has to add USB-C charging ports to iPhones from 2024, but all the signs point towards the company adopting the new charging standard in 2023.
Some (but not all) of those rumors are backed up by dummy iPhone 15 units that MacRumors has been able to source. You can see from the video below how the iPhone 15, the iPhone 15 Plus, the iPhone 15 Pro, and the iPhone 15 Pro Max (or is that the iPhone 15 Ultra?) are likely to look.
Further renders of the iPhone 15 Plus emerged in February 2023, showing more of those aforementioned design changes: USB-C, more rounded edges, and the addition of the Dynamic Island on the less expensive models (which you can read about in the 'screen sizes' section of this guide).
It looks as though the dimensions of the iPhone 15 handsets are going to be more or less the same as their iPhone 14 equivalents – although, as mentioned, there are reportedly going to be some slight variations in the size of the camera bumps.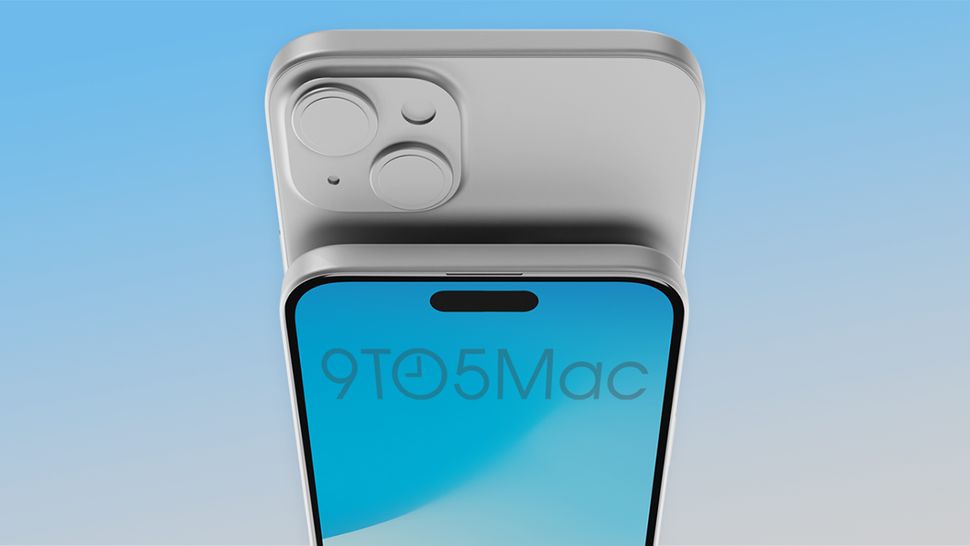 Annoyingly, however, it looks like the remainder of the design differences between the iPhone 14 series and iPhone 15 series – titanium sides, thinner bezels and so on – will be reserved for the latter's Pro models. But that's just what we've come to expect from Apple in recent years.
It's also worth noting that Apple may be preparing to move to eSIM in countries outside the US for the iPhone 15, with eSIMs reportedly coming to the next generation of Apple's best iPhones in France.
This is big news for all prospective iPhone 15 buyers outside of the US. Apple typically sells the same iPhone models across most of Europe, meaning SIM card-less iPhone 15s could also be coming to the UK, Ireland, Germany, Italy, Spain, Portugal and many other countries.
Given the scale of integration with mobile carriers needed to support the implementation of eSIMs in countries that don't already use them widely, it's unlikely that Apple will be able to flick a switch and ditch the SIM card tray for every iPhone 15 model sold in Europe come September – but major Apple markets like the UK seem ready to join France in its adoption of eSIMs.
iPhone 15 camera
Will likely ship with a 48MP main sensor
Might use a different 48MP sensor to the Pro models
The iPhone 14's rear camera boasts the following dual-sensor setup:
12MP main (26mm, f/1.5)
12MP ultra-wide (13mm, f/2.4)
The iPhone 15 camera setup is likewise expected to comprise two sensors, though rumors indicate that the iPhone 15 will inherit the 48MP main sensor boasted by the iPhone 14 Pro and iPhone 14 Pro Max, rather than the 12MP main sensor used by the vanilla iPhone 14.
While the iPhone 14's cameras are adequate enough for general photography tasks, they're essentially unchanged from the iPhone 13 (save for the upgraded imaging pipeline powering them), so it's good to hear that Apple will be giving vanilla iPhone fans a tangible reason to consider upgrading to the iPhone 15 this year.
That's not to say the gap between the iPhone 15 and its Pro siblings will be any smaller than the usual vanilla/Pro divide, mind. The iPhone 15 Pro and iPhone 15 Pro Max are set for some serious camera upgrades come September, with one or both models expected to feature periscope cameras and the biggest iPhone camera sensors ever. The Pro Max/Ultra could even get a telephoto camera with a variable zoom lens, too.
Plus, one leak suggests that while a 48MP camera is planned for the iPhone 15, it will use a different, smaller sensor than the Pro models. This is likely to lead to lower quality photos.
On the selfie-snapping front, the iPhone 14's 12MP selfie camera is expected to remain in place on the vanilla iPhone 15.
iPhone 15 features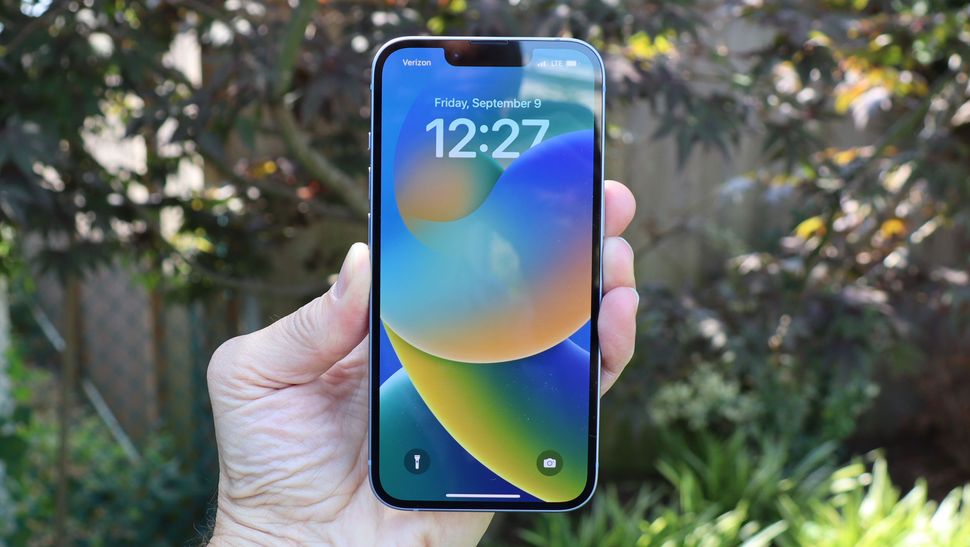 Expected to inherit the iPhone 14 Pro's A16 Bionic chipset
All four phones might get USB-C, but faster transfer speeds for Pro models
Larger batteries tipped across the board
AI could play a big role in functionality
When it comes to the core specs of the iPhone 15, there's some things we're almost certain of. For example, we expect the standard iPhone 15 to inherit the iPhone 14 Pro's A16 Bionic, just as the standard iPhone 14 inherited the iPhone 13 Pro's A15 Bionic. We've heard this multiple times now, so it'll be a surprise if Apple bucks its own trend come September.
The inclusion of an A16 Bionic in the iPhone 15 should technically make the device feel snappier than the iPhone 14 (though the latter is certainly no slouch when it comes to performance). The bad news is that we're also expecting to see an A17 Bionic come September, which – you guessed it – seems destined for the iPhone 15 Pro and iPhone 15 Pro Max, exclusively.
That said, the iPhone 14 is plenty fast enough for most users, and the iPhone 15 – by offering even more power under the hood – will likewise meet the demands of streaming, swiping, snapping and gaming with ease.
Sticking with chipsets, it seems likely that Qualcomm will be supplying the 5G modem again. The Snapdragon X70 looks certain to get picked for the iPhone 15, offering improved performance from the Snapdragon X65 in the iPhone 14.
As for the other specs, we've heard predictions that the Pro models are going to make the jump to 8GB of RAM with the iPhone 15. Another difference between the Pro and non-Pro models could be support for Wi-Fi 6E in the case of the Pro models.
As mentioned, we might also see a USB-C port included on every iPhone 15 model, though reports suggest that only the Pro models will offer upgraded data transfer speeds. This has now been stated by multiple sources.
The iPhone 15 Pro and iPhone 15 Pro Max could apparently have data transfer speeds of either 20Gbps or 40Gbps, while the standard iPhone 15 will reportedly be stuck with the same 480Mbps speeds as the current models.
We've also now seen a photo, which you'll find in the design section of this article, showing an iPhone with a USB-C port, so the addition of one is looking ever more likely. Apple has actually confirmed that it will soon switch to USB-C – at least in Europe – though the company hasn't said whether it will make the change globally. Nor has it said which model will be the first iPhone to get USB-C, so it might not be the iPhone 15.
That said, Apple analyst Ming-Chi Kuo has stated that that the company's proprietary USB-C chargers will offer faster iPhone 15 charging speeds than accessories produced by other manufacturers, however the EU recently warned Apple against making such a move.
Judging by Apple's history when it comes to updating (or rather, not updating) battery sizes with each iPhone iteration, we were expecting the vanilla iPhone 15 to boast a similarly-sized power pack to the iPhone 14 (3,279mAh), however recent rumors suggest that the iPhone 15 lineup will feature significantly larger batteries across the board.
The iPhone 15, specifically, will reportedly feature an 18% larger battery than the iPhone 14, taking its capacity up to 3,877mAh. In theory, then, it'll boast better battery life than its predecessor. We also think the batteries might be switched to a stacked type of technology, as used in electric vehicles.
Another interesting battery rumor surrounding the iPhone 15 line is the potential addition of reverse wireless charging, which would see the vanilla iPhone 15 capable of wirelessly charging other Apple gadgets, where its predecessor can't. We're less certain about this particular feature prediction, though, and if it does turn out to be true, reverse wireless charging seems likely to be exclusive to Apple's next Pro iPhones.
Additionally, the iPhone 15 will reportedly feature an upgraded Ultra Wideband (UWB) chip to support the functionality of Apple's Vision Pro headset. According to analyst Ming-Chi Kuo, Apple's U1 chip – currently built on a 16nm process – will be replaced by newer silicon, founded on a significantly more compact 7nm process; with the intention of improving performance, while also reducing power consumption.
Such an improvement could give the iPhone 15 an edge when it comes to sharing media and other experiences with Vision Pro in real-time, opening up avenues for enhanced functionality built on that performance increase.
And lastly on the features front, the iPhone 15 is expected to play host to Apple's next big developments in AI. "It's only a matter of time before Apple aggressively moves into artificial intelligence," analyst Dan Ives told The Daily Mail in July, adding that the iPhone 15's Health app is likely to be the first beneficiary of this future-facing strategy shift.
Specifically, this next-generation iOS Health app could use AI to make tailored lifestyle recommendations based on your heart rate, sleep, diet, and breathing data – something existing iPhones aren't able to do.
Apple already uses AI and machine learning to power its Siri smart assistant and features like smart photo rendering, but it's clear that the company is intent on making a more significant push into AI-powered apps with its next-generation iPhones – potentially beginning with the iPhone 15.
iPhone 15 screen size
Will likely use the same 6.1-inch Super XDR OLED display
Every model expected to get the Dynamic Island
When it comes to iPhone 15 screen sizes and displays, we're expecting the standard iPhone 15 to deliver one major improvement over the iPhone 14.
The latter sports a 6.1-inch Super XDR OLED display that offers a 2532 x 1170 pixel resolution, and rumors suggest the iPhone 15 will follow suit. However, the iPhone 15 is all but certain to inherit the Dynamic Island – Apple's fancy screen cutout – from the iPhone 14 Pro and iPhone 14 Pro Max, which should give the phone a more premium feel.
Potential evidence for this claim has emerged, too, with leaked videos showing the front glass for reportedly three iPhone 15 models. They all include Dynamic Islands along with slightly curved bezels, with the Pro models having smaller bezels than the standard ones.
Goôd morning! Here's is the real life video of the front glass panel of the iPhone 15 series, i was able to confirm its authenticity with my source. It's real! pic.twitter.com/5BkI0OFgz9March 5, 2023
We're not expecting the iPhone 15 line's Dynamic Islands to be identical to the ones currently featured on Apple's flagship devices, though. According to a recent tweet from Apple analyst Ming-Chi Kuo, the iPhone 15's proximity sensor will be integrated inside the ‌Dynamic Island itself, rather than positioned below it (as on the iPhone 14 Pro and iPhone 14 Pro Max).
As Kuo notes, the new sensor arrangement is unlikely to result in any material difference to the appearance or functionality of the iPhone 15 versus the iPhone 14 Pro, but the former's Dynamic Island will technically be more advanced than the latter's given the inclusion of a previously isolated sensor.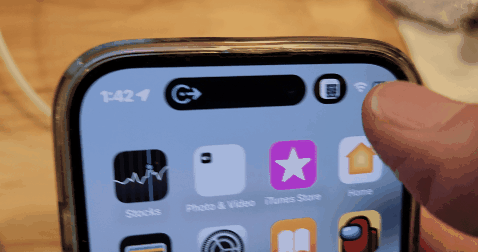 Beyond the Dynamic Island, though, the iPhone 15's display is expected to remain identical to its predecessor's. Both the iPhone 14 Pro and iPhone 14 Pro Max boast adaptive 1-120Hz refresh rate technology (dubbed ProMotion) that automatically adjusts the smoothness of their displays to suit whatever's happening on-screen, but it looks like the iPhone 15 will again be sticking with the iPhone 14's static 60Hz refresh rate.
Sign up to receive daily breaking news, reviews, opinion, analysis, deals and more from the world of tech.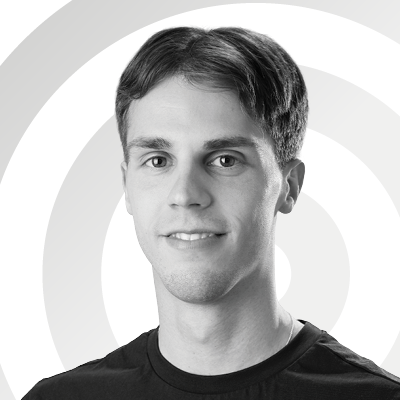 Axel is a London-based Senior Staff Writer at TechRadar, reporting on everything from the latest Apple developments to newest movies as part of the site's daily news output. Having previously written for publications including Esquire and FourFourTwo, Axel is well-versed in the applications of technology beyond the desktop, and his coverage extends from general reporting and analysis to in-depth interviews and opinion.
Axel studied for a degree in English Literature at the University of Warwick before joining TechRadar in 2020, where he then earned an NCTJ qualification as part of the company's inaugural digital training scheme.